Solution
Sometimes Make a Lesson on Paper? That's Possible!
Do you want your class to complete certain lessons on paper instead? Good news: this is now possible in Snappet! Download all the questions for the lesson with one click through your dashboard, and print the PDF for your students. Besides the questions, there is space for elaboration and notes.
This new feature is particularly useful for math lessons where working out on paper is important, and for language lessons where your students practice writing. As a teacher, you determine entirely which lessons you want to do on paper.
All lesson questions are included in the PDF, except for questions that are only intended for classroom instruction on the interactive whiteboard and worksheets. You can print worksheets using the button next to it.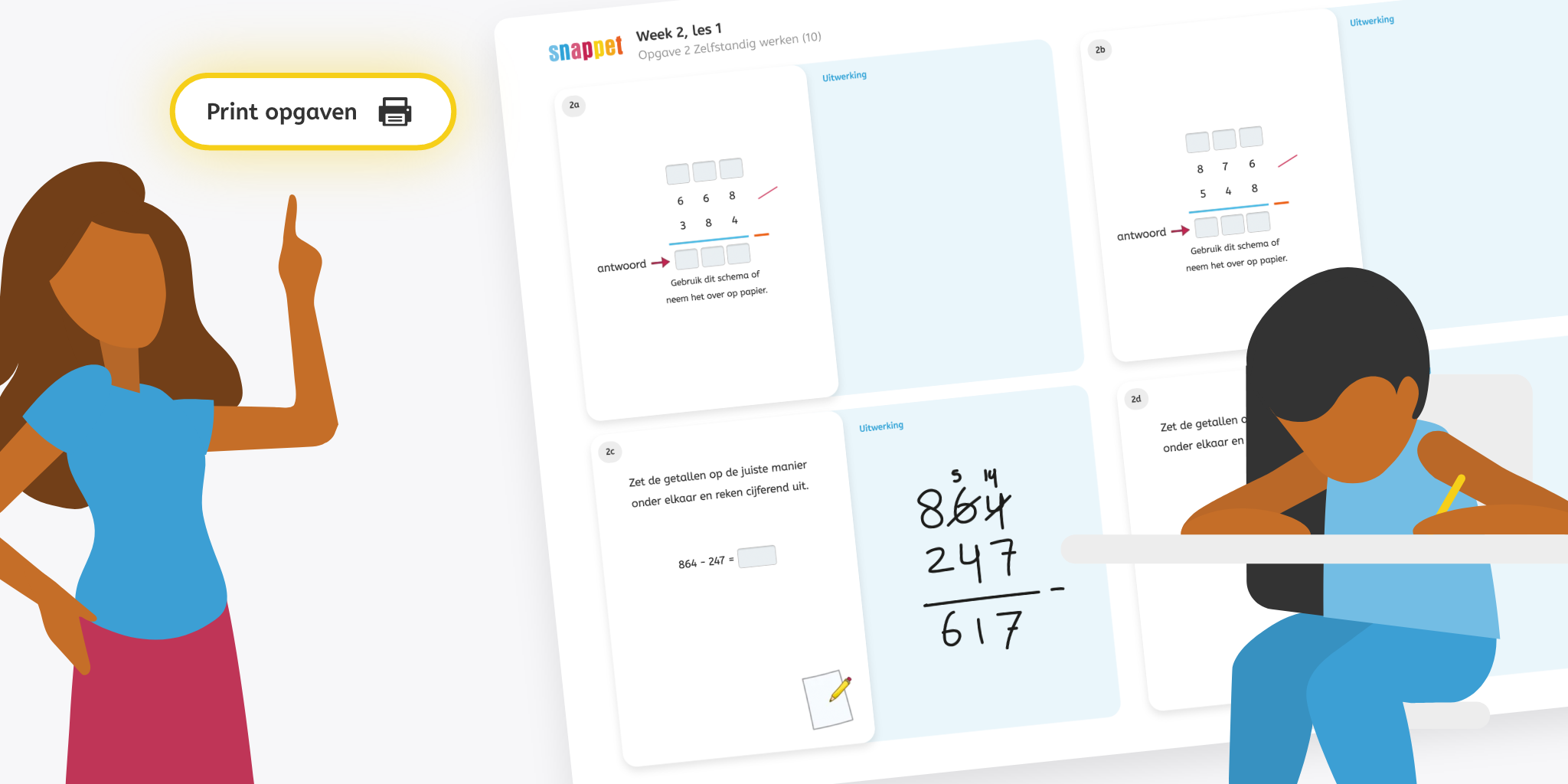 Perhaps you'll find these solutions interesting as well?