Solution
All Information at Hand in the Method Manual
From now on, a manual is available for every arithmetic method in Snappet for the next school year: Snappet Arithmetic, Instruct! 1 and 2, ArithmeticWorld, ArithmeticPlus, ArithmeticSpace, and ArithmeticLand. Handy for every teacher!
The comprehensive manual is available online for every Snappet user, but it is also possible to order it in print for a small fee.
In the method manual, among other things, the structure and didactics of your chosen method are explained (including an overview of strategies), and how to organize your lessons. It also explains how to use the renewed automation and provides tips for, for example, differentiating, tracking, and analyzing your students.
View the manuals here.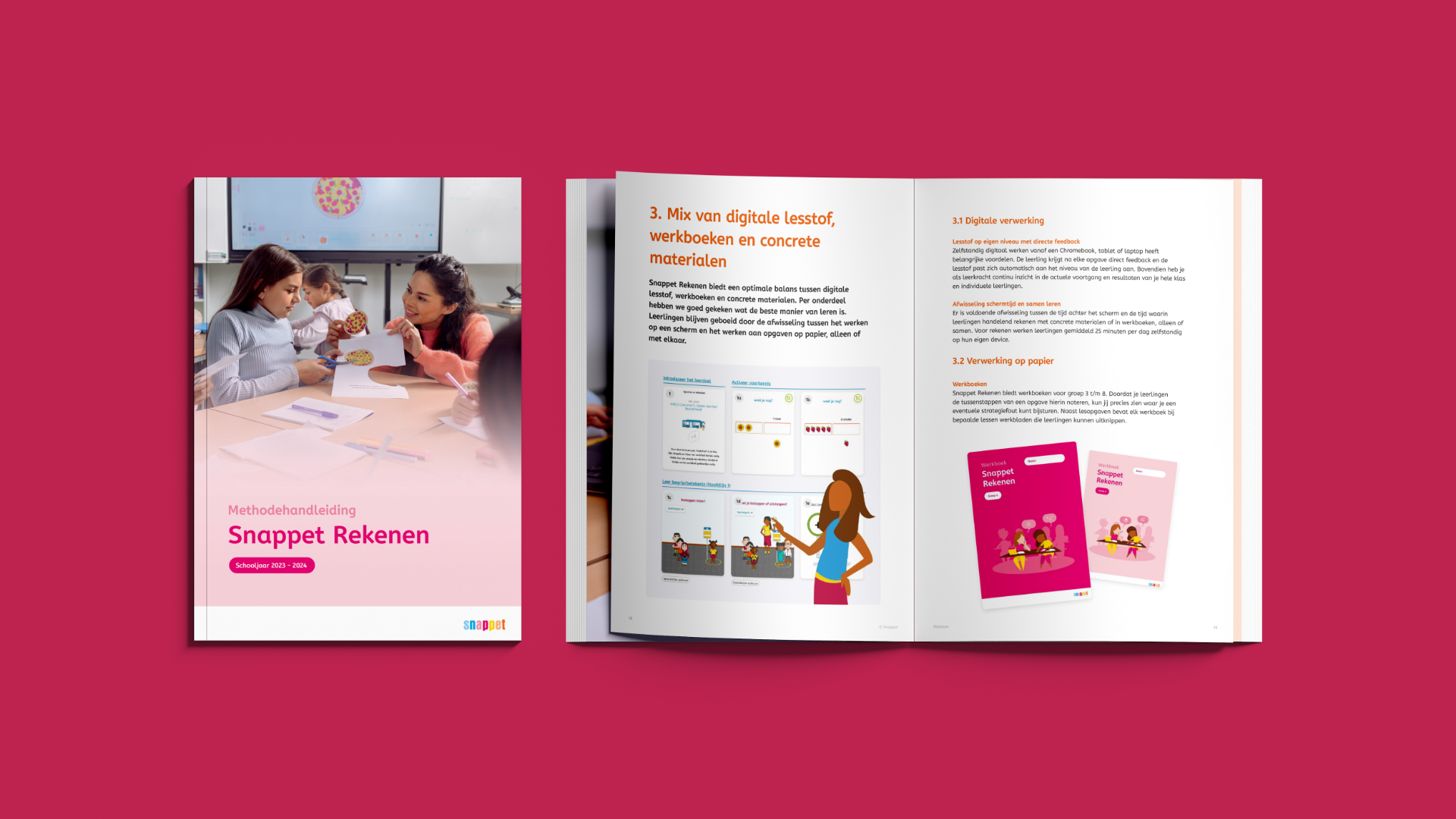 Perhaps you'll find these solutions interesting as well?